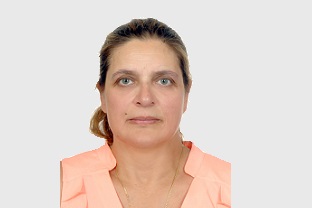 Position:
Associate Professor of Marketing
Address

Department of Business Administration, University of Patras,

Email

This email address is being protected from spambots. You need JavaScript enabled to view it.

Phone

2610-997639
Links
Miscellaneous Information
Miscellaneous Information
Despina A. Karayanni, (Ph.D. in Marketing, M.B.A., B.Sc. in Business Management), is Associate Professor of Marketing, at the Department of Business Administration, in the University of Patras, Greece. Her teaching and supervising activities, on undergraduate and postgraduate courses, are in the area of marketing strategy, electronic marketing, business-to-business marketing, pharmaceutical marketing, and sales-force management. Her research and business consulting interests include marketing strategy, pharmaceutical marketing, relationship and networking marketing, business-to-business marketing, sales management, marketing of services, marketing research, internet and interactive marketing and hi-tech marketing. She has published in a number of scientific journals (e.g. Industrial Marketing Management and Marketing Intelligence and Planning) and international referred marketing conference proceedings and her work is cited in a few scientific publications. She has also participated as a researcher, in a number of European Union research projects. Her PhD. thesis is on the development of business networking relationships through the Internet. She has previously worked in a wide array of professional posts, including multinational and bank companies, as well as in business consulting and training.